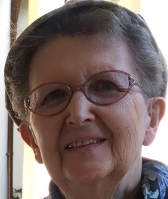 Structure: Province of France
Member: Élu
Profession: 05/01/1968
This general chapter will be for me the last one; since 1975 I have been called eight times to this exercise of discernment.
Now, I have found the Province of France with its expectations and concerns in a country marked by violent and endless social demonstrations as well as the profound difficulties of the Church in its governance and its mission that we share with so many other churches ..
Today, it seems to me that in each entity it would be important to locate missions, sometimes humble, to be close to all these places of waiting or suffering. At the same way, to develop the listening, the contemplation of the work of God and to thank the Lord; to live the supplication in the manner of Dominic.
Present Mission
For four years, I have been able to give my little help in various levels in the Congregation but especially to other religious congregations according to the demands of the moment. This can be from accompanying a council to preparing a chapter or congregational days, and often a canonical help to discern the best for a small congregation.
What you think are the great challenges for the Congregation in the next 5 years?
The Congregation has no other "challenge" than to pursue the mission of the Church, paying attention, as much as possible, to the expectations of those who suffer from a lack of education, social and Christian life. However, one thing seems to me to be of prime importance in a world with few references points is the coherence of our personal and community life. Our own mission of preaching would be to "reveal the mystery of Christ who lives in us",
From there it is possible to join "the one we meet" in areas, that life is in danger:
- Children, women, the elderly people, starting in our own circles and in the Church;

It is possible to establish service governance in each entity in a beautiful open-minded: to other entities, congregations, laity and concerned people about peace, justice in the management and exploitation of the planet...
Often, it is a slow and winding march to the Kingdom of God.