"Father
...
Lord
of
heaven
and
earth,
I
proclaim
your
praise
..."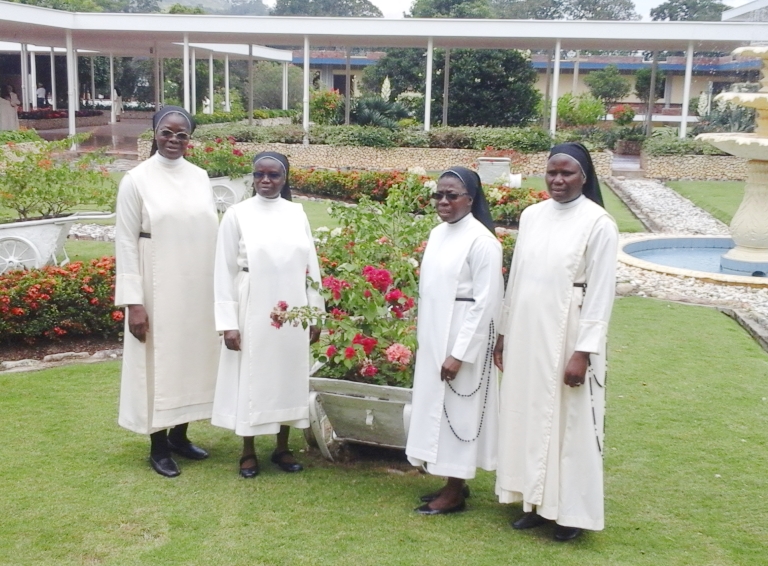 By Sr. Anasthasie Zinissida Kissou, Africa
---
"Father ... Lord of heaven and earth, I proclaim your praise ..." (Mt. 11: 25). I borrow the words of Jesus in today's Gospel to express the praise I have for my experience in the 55th General Chapter.
When Sr. Rosario Amelia Garcés del Castillo asked me to give my impressions of the General Chapter, I said ok, but then I wondered what to say. First, I am in thanksgiving before so many wonders that God has done for humanity through our sisters throughout history. We see it through the Presentation of the different structures. The work of Providence undertaken by our beloved Foundress Marie Poussepin has brought forth many fruits throughout the ages.
In this Chapter, I also experience an encounter with God and with the sisters. God is present at the heart of this Chapter. It is also an opportunity to deepen my knowledge of the Congregation. I feel touched by the deep reality of our Institute. I have discovered our strengths, weaknesses, challenges and the hope that drives us all. We live communion with all and seek together, under the influence of the Holy Spirit, the new path and the concrete means to continue the mission that God has entrusted to us to bear witness to the Gospel of Mercy for the poor.
Certainly, I consider it as an exodus the urgent call of the Chapter to go beyond borders and this includes the more or less long journey of each one to find each other in Bucaramanga. It is for me a profound spiritual and missionary experience. It is a symbol of the journey to the promise land where God creates a new heaven and a new earth. May the Holy Spirit lead us to the whole truth..
Photo: Sr. Anasthasie, the first to the right